Pliers generally include wire cutters, needle-nose pliers and diagonal pliers. It is used to clamp or bend sheet-shaped, cylindrical metal parts and cut metal wires, and its side edge can also be used to cut thin metal wires.
Material: The pliers are made of high-quality chrome vanadium steel.
Forging: Hot forging forming technology using die forging.
Heat treatment: computer-controlled heat treatment technology is used to ensure the stability of hardness.
Surface treatment: surface polishing treatment.
Features: The cutting edge is subjected to a special heat treatment process to maintain the stability of the long-term shearing work.
Hardness: HRC40-48.
Shearing knife: meet DIN standards.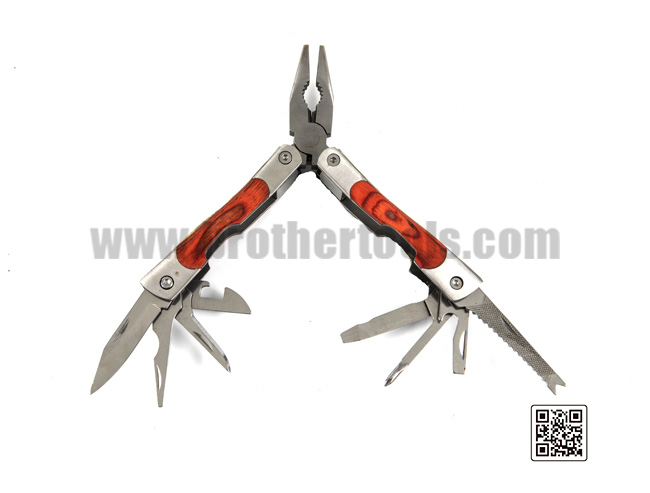 Zhejiang Xinchang Brother Tools Co.,Ltd, which is found in 1980, covers 1200 square meters. It is from Xinchang city,the neighbor with Ningbo port. As a well-known China Pliers Tools Manufacturers and custom Pliers Tools factory, from the begin ,we just produced steel files, but in the past 30 years, we have developed a lot of other hand tools, including Wood chisel, Screwdrivers, Tool kits, Hex keys, Suction cups, Hand saws are all covered.All of the wholesale Pliers Tools are exported to over sea, like Germany, USA, France......and etc. From 2002, we registered our own brand SAKATA, now it is known in a lot of countries as we SAKATA brand is registered in 12 countries like USA, UK, France, it can be found hand tools under our brand more and more countries now.