In real life or work, you may need to use hardware tools. Only with these hardware tools can you solve some troubles, or make some furniture or handicrafts, but what are the hardware tools?
Hardware tools can actually be divided into two categories: tools and small hardware;
Tools can be subdivided into manual tools (scissors, screwdrivers, wrenches, hammers, files, brushes, pliers, taps and dies, air cylinders, etc.), saws (saw blades, hand saws, chain saws, etc.), pneumatic tools (pneumatic scissors, pneumatic scissors, etc.) Wrenches, pneumatic drills, etc.), power tools (electric drills, electric hammers, electric polishers, electric wrenches, electric scissors, hot air guns, etc.), automobile maintenance tools, construction equipment and tools, measuring instruments, diamond tools, gardening tools and Equipment, abrasives (grinding wheels, grinding heads, abrasive blocks, sandpaper, oilstone, polishing wheels, abrasives, polishing pastes, etc.);
Small hardware is divided into hardware accessories (steel balls, pulleys, nozzles, hooks, universal wheels, rigging, etc.), construction hardware (locks, pipe fittings, door and window hardware, etc.), mechanical hardware (molds, springs, valves, bearings, tools and fixtures) , Pneumatic components, etc.) and daily hardware (knives, scissors, etc.)
Hardware tools include many tools, which can be divided into many types. There are also many brands of hardware tools. When buying hardware tools, you can choose the right brand according to your needs to ensure that the hardware tools you buy will be better. Like it.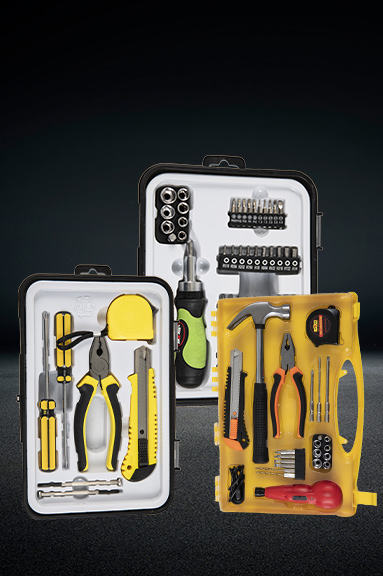 Zhejiang Xinchang Brother Tools Co.,Ltd, which is found in 1980, covers 1200 square meters. It is from Xinchang city,the neighbor with Ningbo port. As a well-known China Household Hand Tools Manufacturers and custom Household Hand Tools factory, from the begin ,we just produced steel files, but in the past 30 years, we have developed a lot of other hand tools, including Wood chisel, Screwdrivers, Tool kits, Hex keys, Suction cups, Hand saws are all covered.All of the wholesale Household Hand Tools are exported to over sea, like Germany, USA, France......and etc. From 2002, we registered our own brand SAKATA, now it is known in a lot of countries as we SAKATA brand is registered in 12 countries like USA, UK, France, it can be found hand tools under our brand more and more countries now.