1. an inch chisel
One inch wide, there are two kinds of thickness, usually the thicker one is used for the big holes of the pillars, beams, and buckets. The thinner chisel is specially used for decoration and mortise contour correction shovel, so it is also called thin chisel.
2. Three-point to eight-point flat chisel
It is used for drilling and digging holes for large wood and decoration upper pillar mortise and door and window decoration.
3. One point to three points flat chisel
Used for door and window decoration and mortise on core.
4. Diagonal chisel
Diagonal chisels are usually divided into two types, large and large, with a wider blade. They are generally used for flattening large wood, chamfering large edges and corners, and as a hand shovel. The small ones are used for shoveling and inverting small edges and corners in decoration.
5. Chisel
This is a non-edge steel chisel, used for prying or chiseling nails and the like.
6. Large round chisel
It is generally used to cut large round holes and grooves such as Kumen and diamond legs, and can also be used to modify the forks of the shoulder children's columns of large wooden members.
7. One inch round chisel
It is used for rounded corners of stalks or cut lines on windows.
8. Five-point round chisel
Generally used for small diameter holes or small round corners.
9. One-and-a-half to three-point round chisel
Used for chiseling smaller holes and small rounded corners of the knot hooks on the decoration.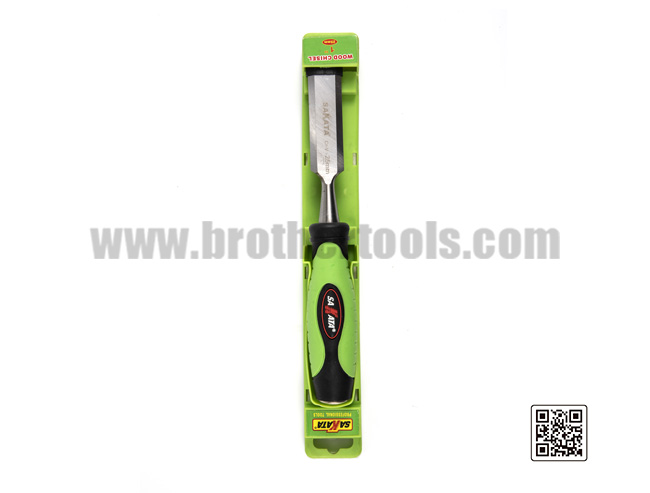 Zhejiang Xinchang Brother Tools Co.,Ltd, which is found in 1980, covers 1200 square meters. It is from Xinchang city,the neighbor with Ningbo port. As a well-known China Wood Chisels Manufacturers and custom Wood Chisels factory, from the begin ,we just produced steel files, but in the past 30 years, we have developed a lot of other hand tools, including Wood chisel, Screwdrivers, Tool kits, Hex keys, Suction cups, Hand saws are all covered.All of the wholesale Wood Chisels are exported to over sea, like Germany, USA, France......and etc. From 2002, we registered our own brand SAKATA, now it is known in a lot of countries as we SAKATA brand is registered in 12 countries like USA, UK, France, it can be found hand tools under our brand more and more countries now.